Citi Bank's Dirty Trick to Make Money
I opened a free checking account with Citi Bank before a year from now, while opening I was said this is a free maintenance on $0 balance for 20 years. It is not a direct deposit account and I never paid my bills from this account as well.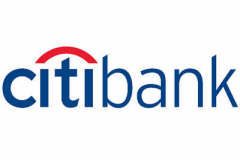 I never saw any kind of fees till 10 months. All of a sudden I saw some monthly service and check paid service charges coming in to my account. I called the customer care to get an update about those transactions, it happened in Oct' 2008 and I was said it is a system error. Lady also promised me will never happen in future.
Later in December I went to India for 5 weeks. When I came back from the vacation then I saw more such charges in my account. Today I called the customer care to get an update on what's happening, now these people are saying this is an account opened with different contract and was set with some period of waiver. What??? Are you guys crazy? I asked, if you can read the requirements. He replied you need to maintain $6000 balance or make a direct deposit to this account in order to have it free. I was surprised to know that, I said if it is the fact then how I was not getting any fees for 10 months, it started coming in from last 2-3 months only. He replied me account was having some kind of waiver on it and it expired already.
Tell me what I should say to this man? Whom should I believe the person who opened this account, the lady who said me it was a system error and will never happen in future or this man who is talking something nonsense. I have no clue, what I should do at this point of time. I am charged with 2 month service fees of $12.50 each and 5 check paid fees of $0.50 each. Why should I let it go? This is a tricky game in US and makes everyone suffer at least once in his/her tenure. I will surely visit to the banker who opened the account but I don't know about the outcome.
Cheapest Call to India from USA using Pinlessworld.com >>