Golden Time with the Golden Jubilee of Sainik School Bhubaneswar
I studied 7 years in SSB(Sainik School Bhubaneswar) from 1989-1996. When I joined SSB I thought it's a curse on me and I have to suffer for 7 years but when I completed my 7 years then I wanted this curse again and again to suffer for rest of my life. There can't be any better memory in my life other than the 7 years that I spent in SSB.
This was the Golden Jubilee of SSB which was started by Shri Biju Patnaik. In these 50 years many things changed in and around of SSB but still all the passing students feel blessed to be a part of this school. I didn't visit my school very often as I am a NRI but this year is a coincidence as I am in the town and school is celebrating its 50th year on Dec 24-25th, 2011. The message of old boys gathering was loud and clear in various portals on and off the internet. Everyone was trying to pull as many as possible to this function so that it can be a great fun, so did we. Will you agree Dr Suman and Sasank?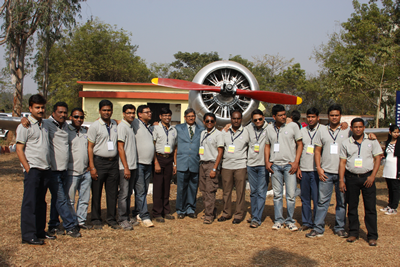 We were about 20-25 boys joined the celebration in 2 days. We met our seniors and juniors, remembered our punishments, fun activities like (bunking, missing classes, missing morning PT sessions, playing cricket in dorms, watching movies, stealing milk and fishes from dining hall, many more..). We had an arrangement of food by OBA but we couldn't restrict us to visit our dining hall to grab some brand less biscuits, milk less tea, world's best patties. If you are listening Mr. Nair and Mr. Bhat, we love you sir for feeding us with the help of our great waiters like Mohan, Mahendra, Jaganath, etc..
We didn't forget to jump into the football and basketball ground to have our hands and legs on the ball, it is still amazing to dribble the ball. Am I right Akash, Chotu, Mahanta, Pupinder, Saumitri? Then we visited our respective houses(this means hostels to rest of the world), we tried to get our eyes on every corner of the house starting from bed, locker, window, water tank, bathroom, etc. Do you know why we did it because this is what our life was for 7 years, what you say all OBeans?
We were back in School Building now, we walked to various corners of the building to feel the same emotions that we never can forget. Things changed but it is still the same structure so it doesn't make a huge difference rather we kept saying this was something else during our days. We kept meeting our priceless teachers like Mr. DN Das, Mr. Pathak, Mr. Panigrahi, Mr. Malik, Mr. KC Hati, Mr. Vimraju, Mr. HB Das, Mr. NM Sarangi, Mr. Rath, Mr. Mukharjee and many more during our 2 days in the school campus.
Finally some entertainment was arranged by OBA, shows by ARMY and AIR Force was fantabulous but never to forget Mr. Pupinder Singh, RJ Niki, Mr. Binod Rathod who made our evenings. It was a huge fun that can't be measured with anything, if you missed this time then try it next time. I bet the fun will be even more and better.
Lots of love from 96 Batch…
Should You Buy Gold in India as an Investment >>