Cooking Ladyfinger and Peas Spicy Curry
Let me tell you that many people say I cook well so thought to share something which I cooked today. This is an Indian spicy curry prepared with ladyfinger and peas. This was prepared keeping in mind for only two people that are me and my roommate. Let's jump into the instruction of how to make okra and peas curry.
Ingredients: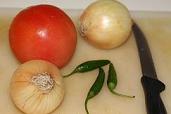 ½ lb ladyfinger (220 g)
1/5 lb peas (80-100 g)
2 onions
1 tomato
3 small green pepper (3 chilies)
1 ½ tbsp ginger paste
1 tbsp garlic paste
1/3 tbsp salt
vegetable oil
curry powder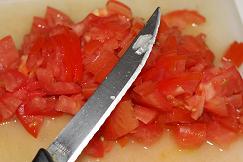 Start with chopping the onion and keep your cooking pan on the stove at the same time. By the time you think the pan is hot then add vegetable oil to heat for more 2-3 minutes. You might have chopped the onions in the meantime so add the chopped onions to frying pan once the oil is boiled. Start chopping the green peppers, add to the pan when you see the onions are getting red in color. In the meantime keep the chopped tomato ready to add.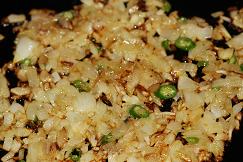 Once you see the onions are red then add tomatoes. Fry that for a while till it gets soft and mix with rest of the stuffs. Add ginger and garlic paste to the pan and fry till you see oil leaving the paste.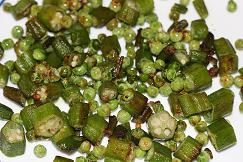 In the meantime fry ladyfingers with oil in a different stove and add peas later when you see the ladyfingers are halfway done. Remember peas need less time to get cooked so add them later.
Now add your fried ladyfinger and peas to the other pan. Add salt and little curry powder and keep frying for a while.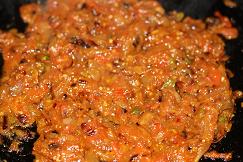 After 2-3 minutes add little water and boil it for more 5-7 minutes with medium flame. This curry will take 30-40 minutes depending your speed and management. Your food is ready to serve with alu paratha or whole wheat tortilla. If you like basmati rice or parboiled rice, then it can be a tasty side dish.
Making Paneer from Milk for Indian Paneer Curry >>